LinkName is now PageName!
Read more →
All your content on One Link
Share all your links, videos, music, surveys and more with just one link!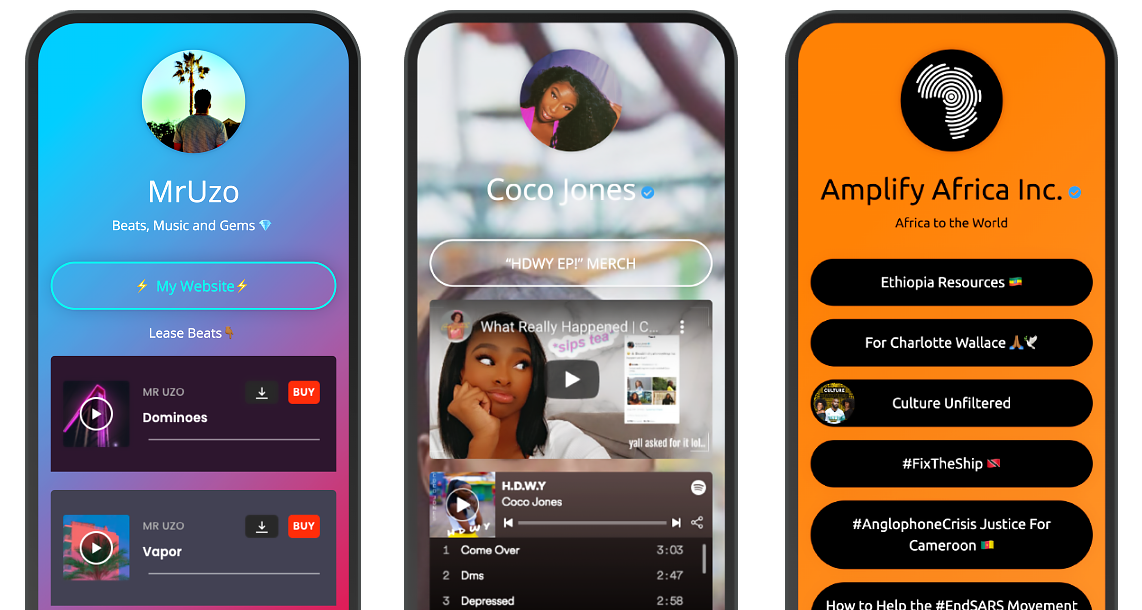 Manage all your links
With PageName, you can easily manage all of your links in one place once and for all.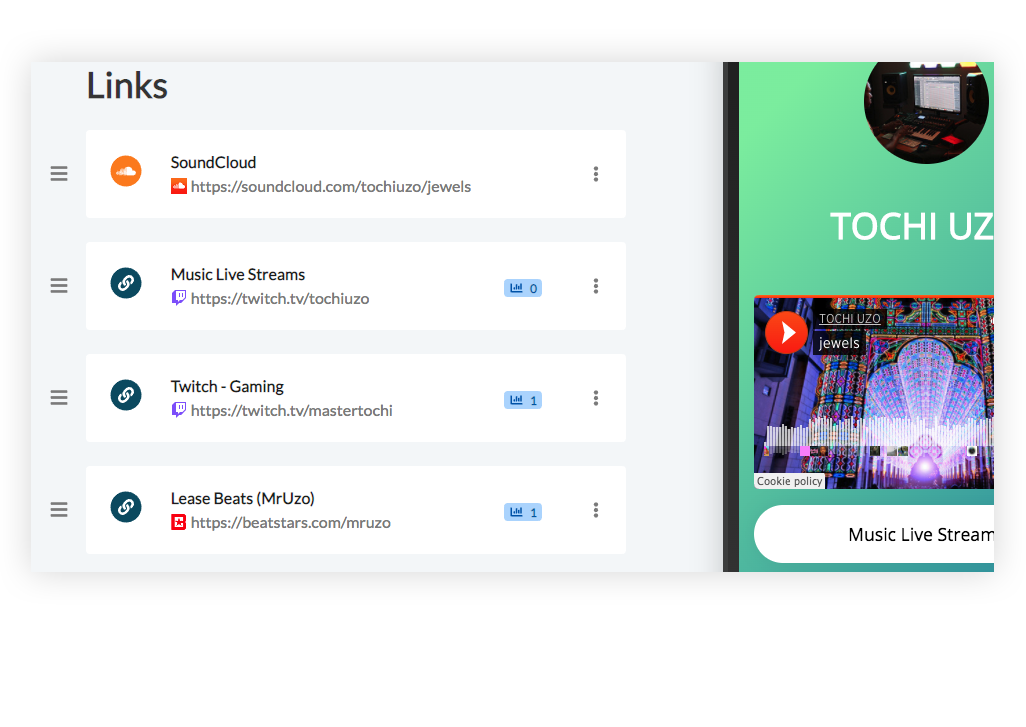 Youtube, Spotify, And more
You can easily add Youtube videos, spotify songs and playlists, soundcloud links and more and they will play right from your page!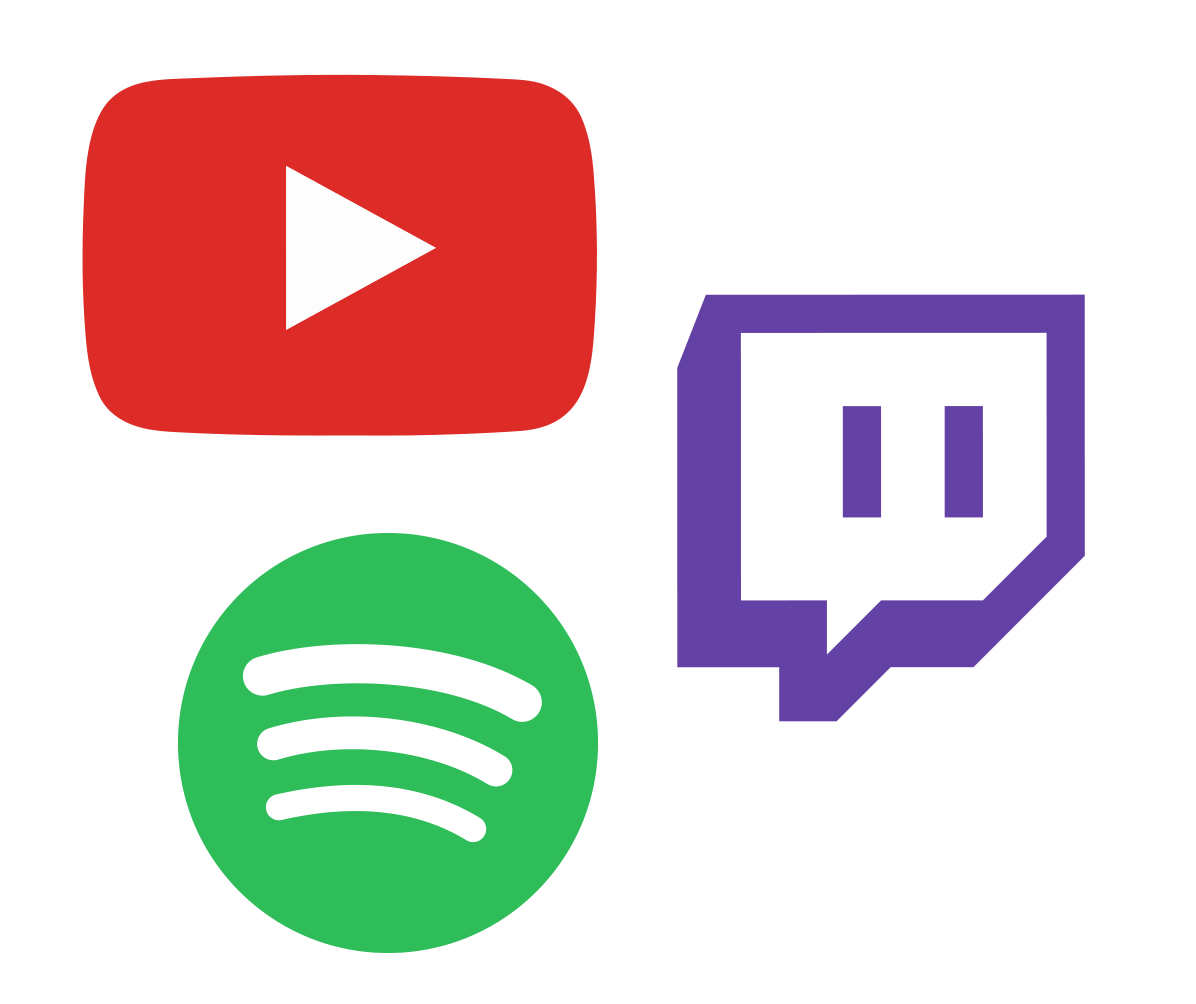 Customize Your page to be YOU
Customizations are super easy to do. You can easily customize it to look however you want. Give your Link name page, the personality it deserves.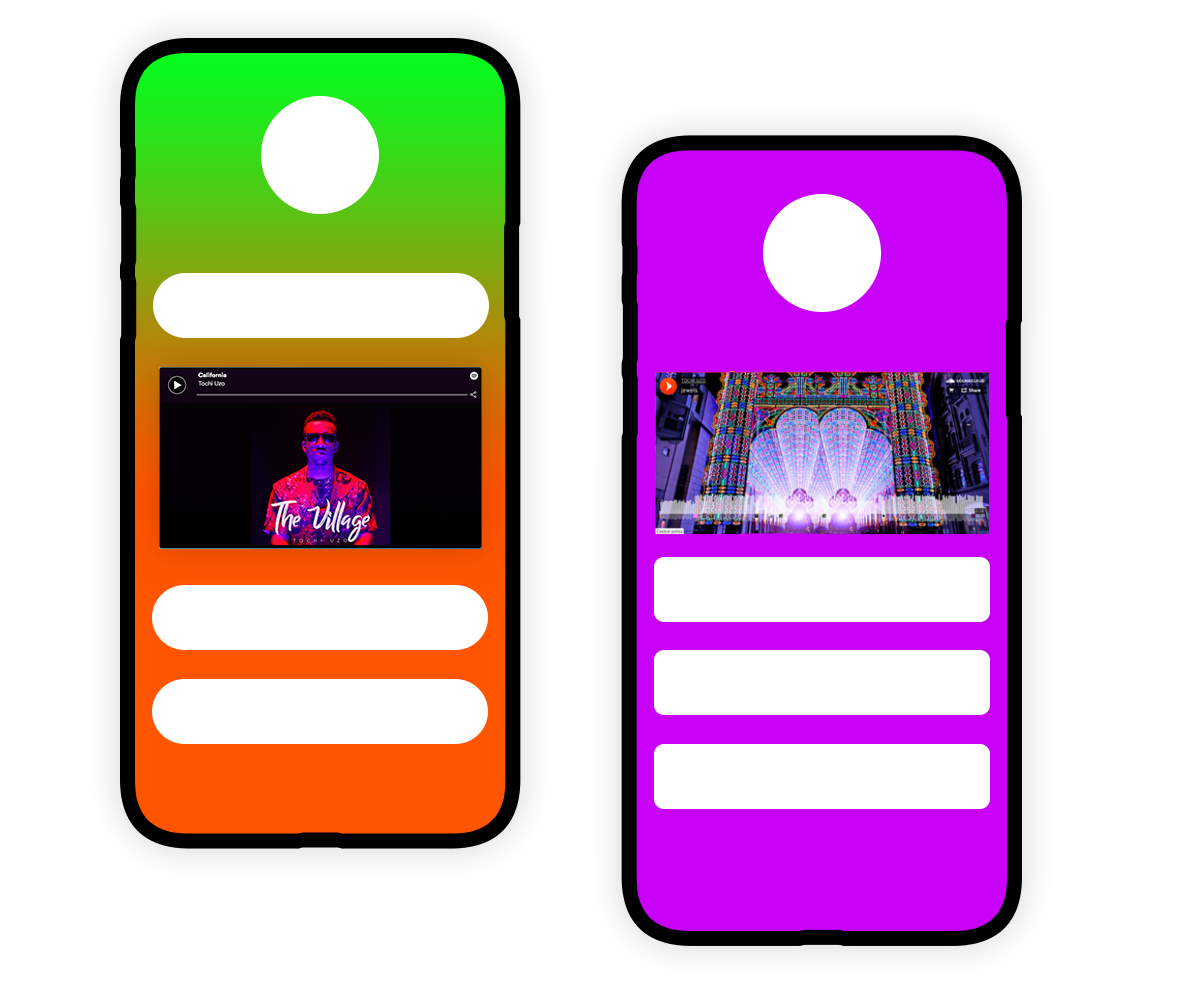 Advanced Stats
View detailed statistics on your link performance such as Browser Location, Click number, Graphs, and much more!
Super Fast Load Speeds
You can expect everything to be blazing fast when visitors hit your link name
Collect Emails
Collect emails from your visitors right away with our email capture link type
Simple Pricing
We love simplicity so we kept it simple with our pricing
Like what you see?
Get started with our free plan today!
Subscribe to our Newsletter!
Receive coupons, updates, tips and gems straight to your inbox.